SPECS
EBE-4 E-beam Evaporator
EBE-4 Configurable
Multi-Pocket Electron Beam Evaporator for Deposition of Thin Metal Films with Highest Purity for Various Surface Science Applications.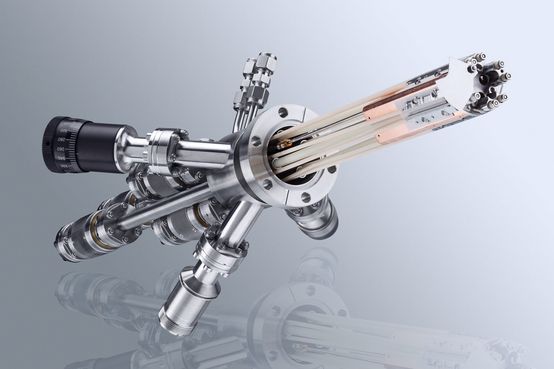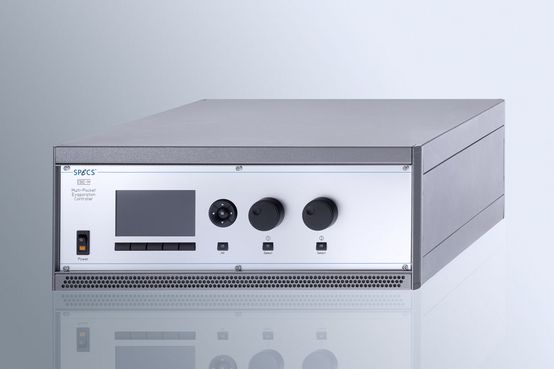 The configurable SPECS EBE-4 is a combined multipocket mini e-beam evaporator which is capable of evaporating small quantities of almost any material. The material (either from crucible or rod form) is heated by eletron bombardment from a surrounding filament thereby allowing temperatures in excess of 3000 K to be reached.
Up to 4 pockets can be fitted with a fixed-length holder or a linear drive which allows a rod feed of up to 25 mm or can be upgraded by the user later on. All pockets may be used individually or in any combination for true coevaporation. The instrument is therefore highly flexible and is well suited to a wide range of surface science applications.
In combination with the EBE-M Power Supply, which can run every pocket individually or in any combination with any of the other pockets, EBE-4 allows an optimal evaporation and coevaporation process by controlling filament current, and regulating emission and flux current.