SPECS
IQE 11/35
IQE 11/35
Extractor type ion source optimized for sample cleaning.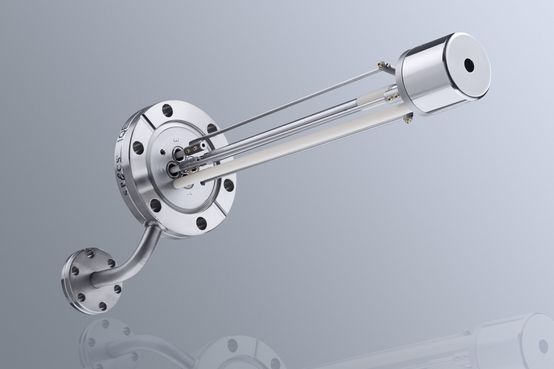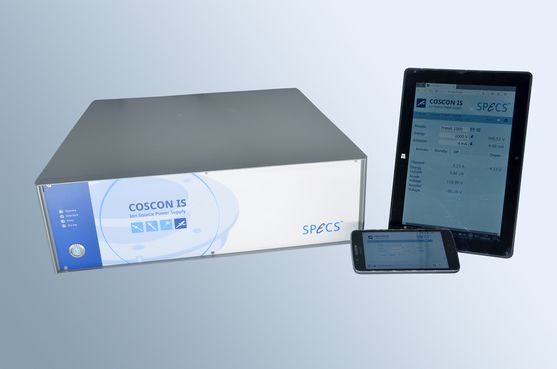 ​
The long lived Yttrium coated iridium filament makes the source suitable for inert and reactive gases. In order to minimise the pressure increase, the gas is fed directly into the ionization chamber through a separate DN16CF flange. Typically, the pressure in the UHV chamber remains in the 10-5 to 10-6 mbar range during operation.
The IQE 11/35 generates an ion current of 10-15 µA (Argon) with a Gaussian beam profile. The beam diameter and current density depend on the source-to-sample distance, which can be optimized by choosing one of the standard insertion length (62.5 mm, 120 mm, 190 mm, 250 mm) or a customized length.
The source is bakeable up to 250° C and can be cleaned by internal "degassing".
For operation of the source, a digital COSCON IS power supply allows computer control in the higher energy range up to 5 kV.